Del Ray & Rosemont Alexandria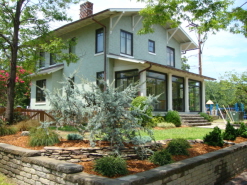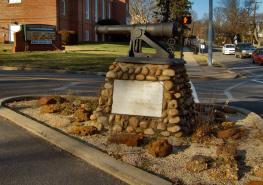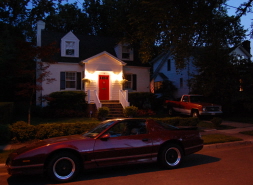 ---
To view Active MLS Listings in Del Ray & Rosemont CLICK HERE
---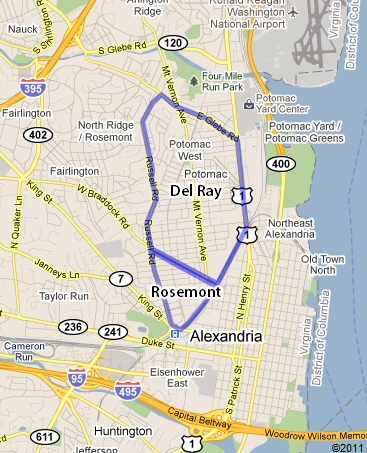 Del Ray - Where Main Street Still Exists!
The biggest reason why so many people are attracted to Del Ray and Rosemont is its "Main Street" on Mt Vernon Ave.
Del Ray's Main Street harkens back to simpler times where neighbors can walk to the neighborhood coffee shop, restaurants and hardware store.
Del Ray & Rosemont neighborhood cafes include St Emos Coffee Pub and Caboose Cafe & Bakery.
A Del Ray & Rosemont favorite for breakfast is Mancini's Cafe & Bakery.
For a special evening in Del Ray & Rosemont, visit Cheesetique Cheese & Wine Bar.
Great Del Ray & Rosemont dinner spots include: Evening Star Cafe, Los Tios (Mexican), Del Ray Pizzeria, Monroe's (Italian) FireFlies (funky atmosphere with live music), Taqueria Poblano, Al's Steak House, La Strada (Italian), Sapore D'Italia and Thai Peppers.
For dessert, you've got to stop in at Dairy Godmother.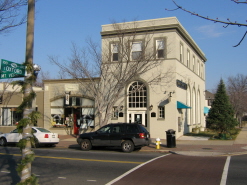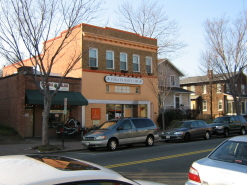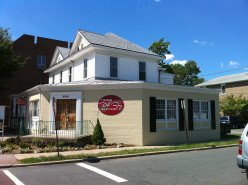 ---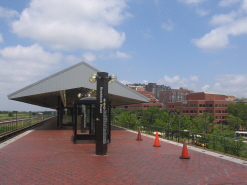 Easy Commute - Walk to Metro
Metro accessible, the
King Street Metro Station
is at the southern tip of Rosemont and most of Rosemont is walkable to the King Street Metro Station. The
Braddock Road Metro Station
is at the southern tip of Del Ray. Residents at the north end of Rosemont and the southern area in Del Ray are within walking distance of the Braddock Road Metro Station.
Additionally, the Del Ray and Rosemont neighborhoods are centrally located for an easy commute to Old Town Alexandria, Washington DC and much of Northern Virginia via Route 1, 395 and the 495 Beltway.
---
History of Del Ray & Rosemont
Del Ray (Alexandria) was originally developed in 1894 by Charles Wood and included the communities of Del Ray, St Elmo, Mt Ida and Hume. In 1908 these Del Ray communities were incorporated into the Town of Potomac. 1930 Del Ray was annexed into the independent city of Alexandria. The borders of Del Ray are generally considered Russell Road on the West, Glebe Road on the North, Route 1 on the East and Braddock Road on the South. The historic district in Del Ray is called the Town of Potomac Historic District and was added to the National Register of Historic Places in 1992.
Rosemont (Alexandria) was originally developed between 1900-1920 and was named by its creators in honor of a neighborhood called Rosemont in Philadelphia, PA. Television weatherman, Willard Scott, grew up in Rosemont! The borders of Rosemont are generally regarded as Russell Road to the west, Braddock Road to the north, the metro tracks to the east and King Street to the south.
---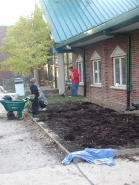 Del Ray Citizens Association
The Del Ray Citizens Association (DRCA) was formed in 1954 as a non-profit (501c4) organization for Del Ray residents and business owners who live, do or own a business or deal with property in Alexandria, Virginia. The goal of the DRCA is to keep its members informed of many aspects of Alexandria City life, including land use, public safety, volunteer opportunities, City Commissions, Alexandria Public Schools, parks and recreation facilities, transportation, business, housing, and many other major issues which impact quality of life. The Del Ray Citizens Association features an annual House & Gardens Tour (See 2010 Tour Map & complete house descriptions). The annual dues for the Del Ray Citizens Association is $25 for residents and businesses.
---
Make a Suggestion for the Del Ray & Rosemont Neighborhood Page
We value input from the community on information that can be added to the Neighborhood pages so that we can provide the most relevant and accurate information. Click Here to Make A Suggestion.
---
Active MLS Listings in Del Ray & Rosemont
Sort property listings by Price & SQFT to find your home! Click "Request More Info" or Schedule an Appointment" to let me know what type of properties you like best. Or, Click "New Search" to start a custom search.
Del Ray Alexandria Homes and Rosemont Alexandria Homes, Coldwell Banker Residential Brokerage - Del Ray and Rosemont Alexandria offering Del Ray and Rosemont
Alexandria home searches and real estate services. Del Ray and Rosemont Alexandria MLS Searches for your Del Ray and Rosemont Alexandria home. Call for your Del Ray & Rosemont Alexandria Real Estate specialists(Del Ray, Rosemont, Old Town Alexandria, Alexandria City & Washington DC). Chris Upham of Coldwell Banker Residential Brokerage - Del Ray & Rosemont Alexandria - Real Estate in Del Ray Alexandria Virginia. Chris Upham - Caring, Trusted and Established! Call for your Del Ray and Rosemont Alexandria home search. Real Estate specialists for Del Ray and Rosemont in Alexandria Virginia - Coldwell Banker Residential Brokerage - Del Ray & Rosemont Alexandria. - "Where to Search for Real Estate." Buy or Sell your Del Ray or Rosemont Alexandria Home - Building wealth through smart Real Estate investing. Del Ray and Rosemont Alexandria residential real estate MLS Searches by Chris Upham of Coldwell Banker Residential Brokerage - Del Ray and Rosemont Alexandria. A Del Ray and Rosemont Alexandria Real Estate company specializing in Del Ray Alexandria Home searches (Del Ray Alexandria MLS Searches and Rosemont Alexandria MLS Searches), Alexandria MLS Searches, Del Ray MLS Searches, Rosemont MLS Searches . Looking for Alexandria townhomes, Old Town Alexandria townhomes, Del Ray townhomes, Rosemont Townhomes and townhomes in the entire Alexandria City, then call Chris Upham of Coldwell Banker Residential Brokerage. Del Ray and Rosemont Alexandria home repair suggestions (also Del Ray, Rosemont and Alexandria City real estate and more). Call Chris Upham at (202) 359-1308 for assistance. Need a Del Ray or Rosemont Alexandria Contractor suggestion? Chris Upham has you covered when it comes to Del Ray or Rosemont Alexandria Real Estate upgrades. Chris Upham can recommend a licensed Del Ray Rosemont Alexandria contractor for all your home improvement needs! Your search for a Real Estate Agent in Del Ray or Rosemont Alexandria Virginia is over - call today and experience the difference! 100% Referral Driven, 100% Committed to Excellence Alexandria Home MLS Searches, also Del Ray, Rosemont and Alexandria City. Del Ray and Rosemont Alexandria Real Estate Expert - Chris Upham, offering Del Ray Alexandria, Rosemont and Alexandria City MLS Property Searches and all forms of Real Estate services that matter. Chris Upham and the entire Coldwell Banker Residential Brokerage team is committed to delivering impeccable service for your Del Ray and Rosemont Alexandria Home Finding needs. Our goal is to make the home search process as simple and worry-free as possible. From your first conversation, our focus is helping you find the Del Ray and Rosemont Alexandria Home that meets your needs! We appreciate the opportunity to earn your business. Whether you want to get a new home, or get a comparative market analysis of your current Del Ray and Rosemont Alexandria Home, our purpose is to satisfy your needs. By putting you first, We assure you a pleasurable transaction. For help with home sales please call Chris Upham! Chris Upham REALTOR® Coldwell Banker Residential Brokerage