GW Parkway Area in Alexandria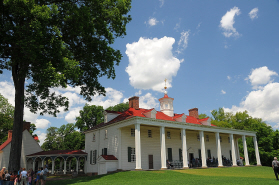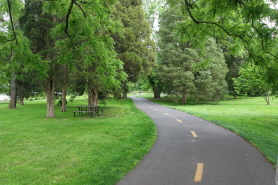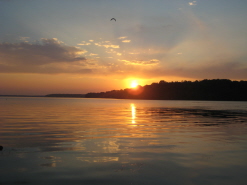 ---
To see Active MLS Listings in the GW Parkway Area CLICK HERE
---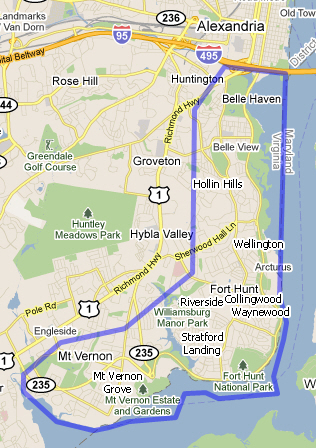 GW Parkway Area of Alexandria
The George Washington Parkway area of Alexandria encompasses the neighborhoods along the George Washington Memorial Parkway from the 495 Beltway just south of Old Town Alexandria down to Mount Vernon.
For those seeking to escape the busy city life, the George Washington Parkway in Southern Alexandria offers peaceful scenic vistas of the Potomac River and woodlands.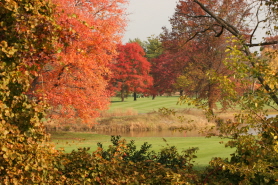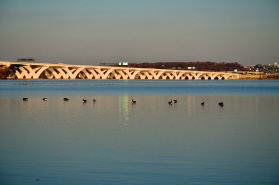 ---
Single Family Homes in Established Neighborhoods
The GW Parkway area of Alexandria offers beautiful single family homes in established neighborhoods including: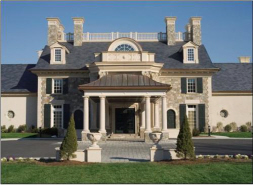 Belle Haven: The Belle Haven Country Club and surrounding Belle Haven residential community was developed in the early 1920's when an Alexandria civil engineer named David Howell purchased the land from the Robinson family. Mr Howell set up two corporations, one to establish a golf course and country club and the other to build the residential subdivision. The land for the golf course was deeded to the Belle Haven Country Club in 1924. The land carries a rich history where the West Grove Plantation was the site of an action by federal troops during the civil war against the owner's sons who were officer's in General Robert E. Lee's staff.
The name Belle Haven was derived from the Scottish who settled along the Potomac River in the early 1700's. This settlement was named for their favorite countryman, the Earl of Belhaven.
Belle View: The Belle View area is anchored by the Belle Haven Shopping Center, which is home to one of my favorite dinner spots when my wife and I are craving Indian Food. Convenience is the name with nearby local businesses including Dishes of India, the Italian Deli, The Virginia Florist, Spokes Etc bicycle shop and Safeway grocery store.
Hollin Hills: Developed by Robert Davenport between 1950-1970, Hollin Hills is mid-century modern community. Most of the homes were designed by the noted mid-century modern architect Charles Goodman. With a strong sense of community guided by the Hollin Hills Civic Association, neighbors participate in the Hollin Hills Orchid Society.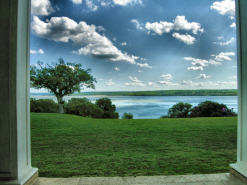 Wellington Heights: Wellington Heights
Waynewood: Waynewood Civic Association
Stratford Landing: Stratford Landing Civic Association
---
Make a Suggestion for the GW Parkway Neighborhoods Page
We value input from the community on information that can be added to the Neighborhood pages so that we can provide the most relevant and accurate information. Click Here to Make A Suggestion.
---
Active MLS Real Estate Listings in the GW Parkway Area Alexandria
Sort property listings by Price or SQFT to find your home! Click "Request More Info" or Schedule an Appointment" to let me know what type of properties you like best. Or, Click "New Search" to start a custom search.
Belle Haven Alexandria Homes, Waynewood Alexandria Homes and Mt Vernon Alexandria Homes. Coldwell Banker Residential Brokerage - Belle Haven and Waynewood Alexandria offering Mt Vernon and Stratford Landing Alexandria home searches and real estate services. Belle View and Collingwood Alexandria MLS Searches for your Belle Haven and Waynewood Alexandria home. Call for your Hollin Hills and Mt Vernon Alexandria Real Estate specialists(Belle Haven, Belle View, Waynewood, Collingwood, Riverside, Stratford Landing, Mt Vernon, Alexandria City and Washington DC). Chris Upham of Coldwell Banker Residential Brokerage - Waynewood and Belle Haven Alexandria - Real Estate in Del Ray Alexandria Virginia. Chris Upham - Caring, Trusted and Established! Call for your Belle View and Mt Vernon Alexandria home search. Real Estate specialists for Belle View and Stratford Landing in Alexandria Virginia - Coldwell Banker Residential Brokerage - Hollin Hills and Waynewood Alexandria. - "Where to Search for Real Estate." Buy or Sell your Hollin Hills or Belle Haven Alexandria Home - Building wealth through smart Real Estate investing. Stratford Landing and Mt Vernon Alexandria residential real estate MLS Searches by Chris Upham of Coldwell Banker Residential Brokerage - Belle View and Hollin Hills Alexandria. A Mt Vernon and Belle Haven Alexandria Real Estate company specializing in Belle Haven Alexandria Home searches (Waynewood Alexandria MLS Searches and Belle Haven Alexandria MLS Searches), Hollin Hills Alexandria MLS Searches, Riverside Alexandria MLS Searches, Waynewood MLS Searches. Looking for Belle Haven Alexandria townhomes, Belle View Alexandria townhomes, Waynewood townhomes, Collingwood Townhomes and Stratford Landing townhomes in the entire Alexandria City, then call Chris Upham of Coldwell Banker Residential Brokerage. Belle Haven and Waynewood Alexandria home repair suggestions (also Collingwood, Hollin Hills and Mt Vernon real estate and more). Call Chris Upham at (202) 359-1308 for assistance. Need a Belle View or Collingwood Alexandria Contractor suggestion? Chris Upham has you covered when it comes to Belle Haven or Hollin Hills Alexandria Real Estate upgrades. Chris Upham can recommend a licensed Belle View Alexandria contractor for all your home improvement needs! Your search for a Real Estate Agent in Waynewood Alexandria Virginia is over - call today and experience the difference! 100% Referral Driven, 100% Committed to Excellence Alexandria Home MLS Searches, also Belle Haven, Belle View and Collingwood Alexandria City. Belle Haven Alexandria Real Estate Expert - Chris Upham, offering Waynewood Alexandria, Stratford Landing and Alexandria City MLS Property Searches and all forms of Real Estate services that matter. Chris Upham and the entire Coldwell Banker Residential Brokerage team is committed to delivering impeccable service for your Belle Haven and Belle View Alexandria Home Finding needs. Our goal is to make the home search process as simple and worry-free as possible. From your first conversation, our focus is helping you find the Belle Haven and Waynewood Alexandria Home that meets your needs! We appreciate the opportunity to earn your business. Whether you want to get a new home, or get a comparative market analysis of your current Hollin Hills Alexandria Home, our purpose is to satisfy your needs. By putting you first, We assure you a pleasurable transaction. For help with home sales please call Chris Upham! Chris Upham REALTOR Coldwell Banker Residential Brokerage
---