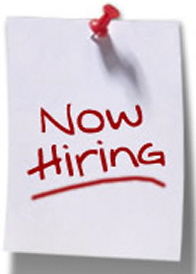 Award Winning Real Estate Team...With An Overflow of Serious Prospects.... Seeks Professional Full Time Realtors Who Want To Work Reasonable Hours, Make More Money and Have a Fulfilling Life!
"In Fact, I Guarantee That You Will Make and Keep At Least $25,000.00 More by Working On Our Team Over the Next 12 Months"


That's right, make more money working less hours (GUARANTEED) and having a more fulfilled life! My name is Chris Upham and as you may or may not know, I'm an "untraditional" Real Estate Team Leader...consistently finding myself in need of competent real estate agents to help assist my Buyer and Seller Prospects and VIP Clients.

Over the last 10 years, my team and I have sold hundreds of homes. Because of my unique marketing methods and systems, I have continuously had an overflow of prospects to follow up with...And they all want information on how to purchase property or sell their existing home. This is where you come in:
You Could Increase Your Appointments, Showings and Closings Literally Overnight!

My Team System is where you can find yourself in a very enviable position of helping assist these prospects. You see, most of the people who contact us, need an agent to work with. That's right, all of the Buyer and Seller prospects call us - My Team does no cold-calling. I'm looking for serious real estate professionals to handle these prospects.

So what can you earn? Earn $78K if you're average, $120K if you're good and $220K+ if you are Great. We hire star performers, not backgrounds so if you have the stuff, we'll know

.
I'm offering to give you an endless stream of prospects to work with in exchange for your willingness to commit to being coachable, accountable and join my team. Sales Associates on my team make a great income, but more importantly - they keep more of it. Plus you will receive leading edge training on all of our systems, marketing and consumer programs as well as on-going coaching and training. The same systems that have allowed me to sell hundreds of homes.
Are You the Superstar We Are Looking For?
If you have a proven track record of being a top-producer in sales and are committed to making and keeping more money next year, while working reasonable hours. No prior real estate experience is necessary as our fast track licensing and comprehensive training program will get talented individuals to top producer status quickly.
To Your Success,
Chris Upham

P.S. We are only seeking a few star performers at this time...So if you are interested, don't hesitate, please contact us immediately