Old Town Alexandria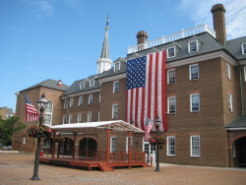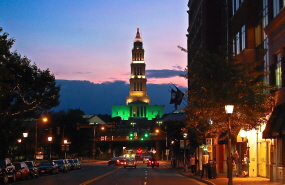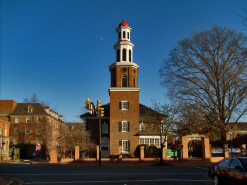 ---
To View Active MLS Listings in Old Town Alexandria, CLICK HERE
---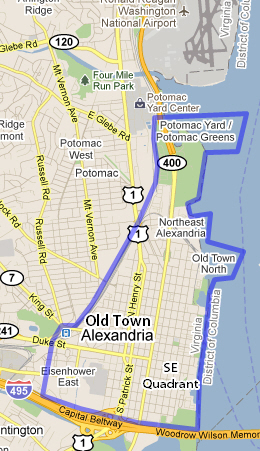 Old Town Alexandria
Founded as a seaport in 1749, Old Town Alexandria is situated along the banks of the Potomac River and just minutes from the Ronald Reagan National Airport (DCA) and Washington DC.
Old Town Alexandria is known for its historic townhomes, art galleries, antique shops and restaurants.
Historic landmarks in Old Town Alexandria include:
General Robert E. Lee's boyhood home, the Lee-Fendall House.
George Washington's Townhouse, built in 1769, which was his in-town home when inclement weather did not permit travel to his home at Mount Vernon.
Many of the Founding Fathers including, George Washington, Thomas Jefferson, John Adams, James Madison and James Monroe enjoyed the warm hospitality of Gadsby's Tavern which was established circa 1785.
The Stabler-Leadbetter Apothecary Shop represents one of Old Town Alexandria's longest running businesses, which was family operated from 1792-1933.
The world reknown Torpedo Factory was originally built in 1918 to manufacture US Navy torpedos through WWII but since 1974 is now home to 160 professional artists who work, exhibit and sell their artwork.
The plaza at the Alexandria City Hall hosts Market Square which is believed to be one of the oldest continually operating market places in the United States (1753- Present).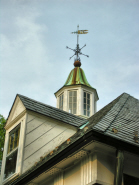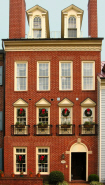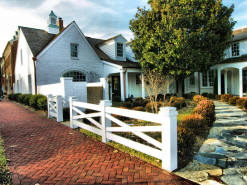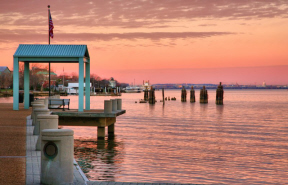 ---
King Street Old Town Alexandria
People are so drawn to Old Town Alexandria because of the historic charm and walkable city life on King Street. The 1 mile strip along King Street in Old Town Alexandria starts at the waterfront in the east and ends at the King Street Metro in the west. The historic charm enhances the experience visiting numerous shops, restaurants, attractions and historic sites.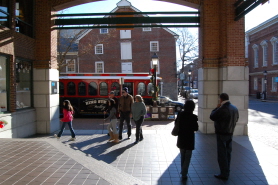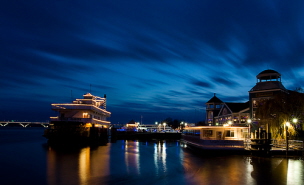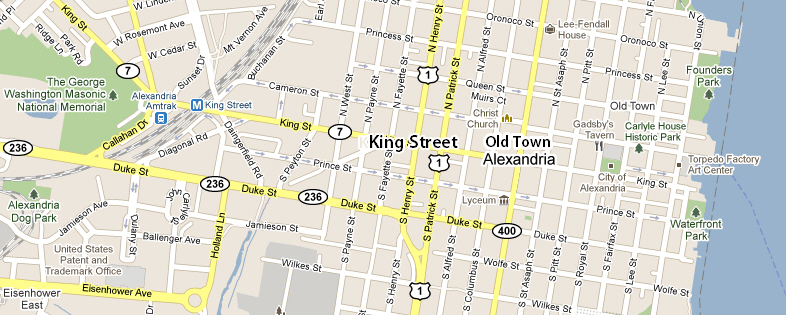 ---
Old Town Alexandria Fine Dining & Restaurants
With nearly 70 restaurants, Old Town Alexandria is a destination for people seeking fine dining and with a taste for flavors from around the world!
One of the Washington DC region's finest dining experiences can be found in at Restaurant Eve where you will want to book a reservation weeks in advance for Chef Cathal Armstrong's tasting room for an amazing pairing experience, which is a nationally acclaimed four-star restaurant in the heart of Old Town Alexandria. For a historic experience feel, Gadsby's Tavern, was established circa 1785 where nearly all the Founding Fathers enjoyed the Tavern's hospitality including George Washington, Thomas Jefferson, John Adams, James Madison and James Munroe. Classical and modern blend seamlessly together in Chef Robert Weidmaier's unforgettable dining experience at Brabo.
For a special evening at the Old Town Alexandria waterfront, reserve a table at the Chart House overlooking the Potomac River. Vermillion Restaurant voted Washingtonian Magazine's 100 Best Restuarants and Top 50 by Northern Virginia Magazine for its American regional cuisine featuring local, farm raised products. An institution in Old Town Alexandria Virginia and operating out of a renovated Colonial warehouse, Union Street Public House, is unabashedly Old World. The Fish Market sits in historic Old Town Alexandria building which was used as a field hospital in the Civil War, where their seafood obsession is a passion for absolute freshness.
Virginians first sat down in the art deco Majestic Cafe over 75 years ago, but the reinvention of this piece of Old Town history was lead by Chef Cathal Armstrong. La Tasca Spanish Tapas Bar. Enjoy a fun casual lunch or evening with one of four signature chilli's at Hard Times Cafe.
A best Sunday brunch spot in Old Town Alexandria can be found at Chadwick's. Built in 1883, Columbia Firehouse, now stands as a historic, beautifully preserved American brasserie and bar in the heart of Alexandria's Old Town. Named for President Andrew Jackson, who was known for his hospitality, Jackson 20 is at once elegant and casually comfortable, contemporary and rooted in tradition.
Experience the spirit and flavors of Tuscany in a casually elegant environment, just blocks from the Potomac in Old Town Alexandria's Landini Brothers. Southside 815 serving Southern cuisine and voted one of Washington's 100 Best Bargain restaurants. Located in the heart of Old Town Alexandria with caricatures of the local gentry on the walls of their historic building, Warehouse Bar & Grill, is one of the area's most popular resturants, featuring prime aged Steak "Pontchartrain" or their famous all lump crab cakes.
For an Irish experience visit Pat Troy's Restaurant & Pub, Murphy's Grand Irish Pub and O'Connell's. If you're craving Thai food Mai Thai or Thai Old Town. The best French place in Old Town Two Nineteen Restaurant.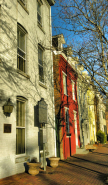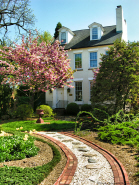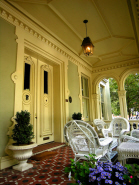 ---
Old Town Alexandria Shopping
With over 44 places to shop for Home Decor, 27 locations for Shoes & Clothing, nearly 70 Salons & Spas, 10+ shops to find Book Shops, Greeting Cards Cards, Gifts & Novelty Stores, and 18 Old Town stores providing services including Hardware, Cleaners, Florist, Photography and framing and Dog School.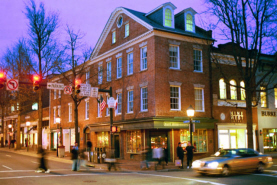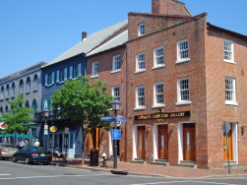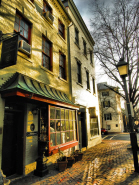 ---
Chris' Favorites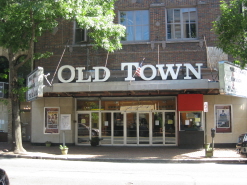 Get the best burgers in town at BGR The Burger Joint. Visit Barbara Steube, whose family has been operating Alexandria Shoe Repair, since 1896. Old Town Deli serves the Upham Brothers' favorite lunch, the "stinky salad" which is an amazingly grilled chicken delight ordered on the menu as the Sampler Salad. After searching for years for a good military shoe shine, Chris now never misses his weekly appointment with John, who is the Nordstroms Tyson's shoe shine expert brought into Virginia Commerce Bank at 506 King Street every Friday between 10am and 2pm.
You can't beat the neighborhood theater experience at the Old Town Theatre, where the friendly staff brings your dinner and drinks to your seat and purveyor Roger Fons gets up before each movie to share about upcoming events. Originally built in 1914, the theater has a storied history and now shows first run films from the major motion picture studios.
---
Make a Suggestion for the Old Town Alexandria Neighborhood Page
We value input from the community on information that can be added to the Neighborhood pages so that we can provide the most relevant and accurate information. Click Here to Make A Suggestion.
---
Active MLS Real Estate Listings in Old Town Alexandria
Sort property listings by Price or SQFT to find your home! Click "Request More Info" or Schedule an Appointment" to let me know what type of properties you like best. Or, Click "New Search" to start a custom search.
Old Town Alexandria Homes and Alexandria Homes, Coldwell Banker Residential Brokerage - Old Town Alexandria offering Old Town Alexandria home searches and real estate services. Old Town Alexandria MLS Searches for your Old Town Alexandria home. Call for your Old Town Alexandria Real Estate specialists(Old Town Alexandria, Alexandria City & Washington DC). Chris Upham of Coldwell Banker Residential Brokerage - Old Town Alexandria - Real Estate in Old Town Alexandria Virginia. Chris Upham - Caring, Trusted and Established! Call for your Old Town Alexandria home search. Real Estate specialists for Old Town in Alexandria Virginia - Coldwell Banker Residential Brokerage - Old Town Alexandria. - "Where to Search for Real Estate." Buy or Sell your Old Town Alexandria Home - Building wealth through smart Real Estate investing. Old Town Alexandria residential real estate MLS Searches by Chris Upham of Coldwell Banker Residential Brokerage - Old Town Alexandria. A Old Town Alexandria Real Estate company specializing in Old Town Alexandria Home searches (Old Town Alexandria MLS Searches and Alexandria MLS Searches), Old Town Alexandria MLS Searches, Alexandria MLS Searches. Looking for Old Town Alexandria townhomes, Alexandria townhomes and townhomes in the entire Alexandria City, then call Chris Upham of Coldwell Banker Residential Brokerage. Old Town Alexandria home repair suggestions (also Old Town and Alexandria City real estate and more). Call Chris Upham at (202) 359 -1308 for assistance. Need a Old Town Alexandria Contractor suggestion? Chris Upham has you covered when it comes to Old Town Alexandria Real Estate upgrades. Chris Upham can recommend a licensed Old Town Alexandria contractor for all your home improvement needs! Your search for a Real Estate Agent in Old Town Alexandria Virginia is over - call today and experience the difference! 100% Referral Driven, 100% Committed to Excellence Old Town Alexandria Home MLS Searches also and Alexandria City. Old Town Alexandria Real Estate Expert - Chris Upham, offering Old Town Alexandria, Alexandria City MLS Property Searches and all forms of Real Estate services that matter. Chris Upham and the entire Coldwell Banker Residential Brokerage team is committed to delivering impeccable service for your Old Town Alexandria Home Finding needs. Our goal is to make the home search process as simple and worry-free as possible. From your first conversation, our focus is helping you find the Old Town Alexandria Home that meets your needs! We appreciate the opportunity to earn your business. Whether you want to get a new home, or get a comparative market analysis of your current Old Town Alexandria Home, our purpose is to satisfy your needs. By putting you first, We assure you a pleasurable transaction. For help with home sales please call Chris Upham! Chris Upham REALTOR Coldwell Banker Residential Brokerage